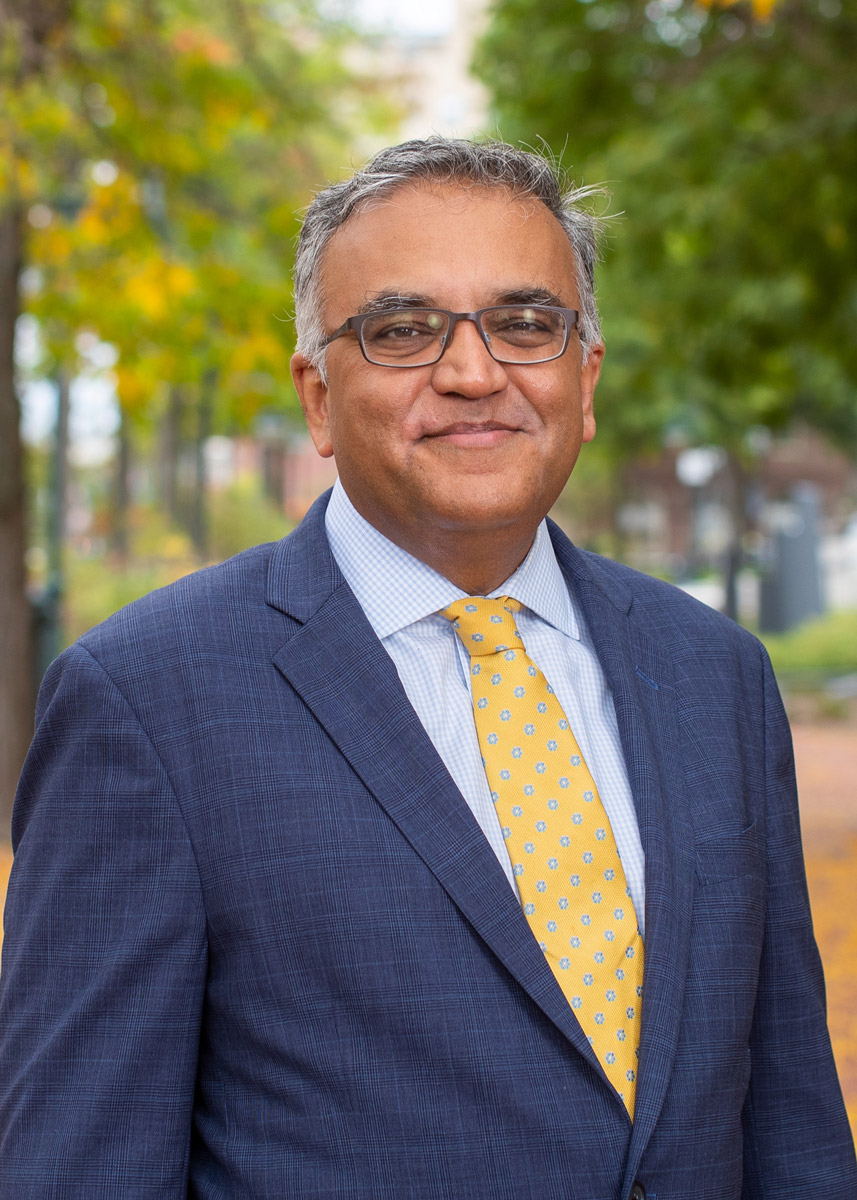 An accomplished and practicing physician, Dr. Jha is recognized globally as a trusted expert on major issues impacting public health, and a catalyst for new thinking and approaches. A long-time leader on pandemic preparedness and response, from directing groundbreaking research on Ebola to serving on the frontlines of the COVID-19 response, he has led national and international analysis of key issues and advised local and federal policy makers around the world.
President Joe Biden appointed Dr. Jha as White House COVID-19 Response Coordinator in March 2022, describing him as "one of the leading public health experts in America." Dr. Jha led the work that increased the development of and access to treatments and newly formulated vaccines, dramatically improved testing and surveillance, facilitated major investments in indoor air quality measures, and put in place an infrastructure to respond to current and future disease outbreaks more effectively. He has received bipartisan praise for his pragmatic approach to public health that, in the words of President Biden, "translates…complex scientific challenges into concrete actions" that help improve millions of lives. 
Before joining the Brown School of Public Health, Dr. Jha was a professor at the Harvard T.H. Chan School of Public Health and Harvard Medical School. He was the faculty director of the Harvard Global Health Institute from 2014 until 2020 and has held other various leadership roles at the Harvard T.H. Chan School of Public Health.
Dr. Jha has published nearly three hundred original research publications in prestigious journals and has consistently been ranked in the top 1% of most cited researchers. He is also a frequent contributor to a range of public media across the political spectrum, focused on how science and evidence can be used to craft better policy and improve health both in the US and around the globe. 
Dr. Jha was born in Pursaulia, Bihar, India in 1970. He moved to Toronto, Canada in 1979 and then to the United States in 1983. In 1992 Dr. Jha graduated Magna Cum Laude from Columbia University with a B.A. in economics. He received his M.D. from Harvard Medical School in 1997 and then trained as a resident in Internal Medicine at the University of California, San Francisco. He returned to Boston to complete his fellowship in General Medicine at Brigham and Women's Hospital and Harvard Medical School. In 2004, he completed his Master of Public Health degree at the Harvard T.H. Chan School of Public Health.
Jha was elected to the National Academy of Medicine in 2013.